There are plenty of Ukrainian dating sites out there on the web, and there's also plenty of them that are not worth a minute of your time. When it comes down to online dating, most men are looking for the easiest path to meeting quality women either for a few good times or a long-term relationship.
We've tried and tested the majority of the platforms out there, even the newer ones that seem to make their way out and eventually die off, and we still find one true winner that keeps giving results year after year.
Before we jump into that, let's take a quick look at the country of Ukraine overall and the dating situation on the ground and some tips to keep in mind.
Ukraine, as we know is home to some of the most stunning women on the planet.
Along with that, Ukraine is also home to many scams both on the ground and online. Ukraine is a country that has been in dire economic straights for the past years since the Maidan revolution of 2014, and plenty of women are looking for greener pastures abroad, especially since visa-free travel to the EU was granted in 2018.
With the influx of Western tourists coming to Ukraine more and more, scams continue to grow in the country, especially online as men look to meet Ukrainian beauties at all costs. Keep this in mind during your search for the best Ukrainian dating sites, and try and stick with the top sites we've mentioned below for the best chance at meeting normal Ukrainian women that are open to meeting a foreigner.
Online Dating in Ukraine – Quick Tips
If this is your first rodeo in terms of online dating in Ukraine, before you jump in you should read and digest the following advice.
There are plenty of scammers in Ukraine, on the ground, actual dating sites and even individuals on any of the dating platforms out there.
You must be fully vigilant at all times, and always keep in mind that someone might be trying to take you for a ride. Whether it's a taxi driver you met outside of Maidan, or that sweet girl you've been chatting with for 10 minutes online that you just hit it off with so well. Always keep in mind that you need to be treating these people are strangers in your life, and have your guard up at all times. This isn't a walk in the playground, but simply the harsh realities need to be stated and out there in the open to save you time and a headache.
No matter if Ukraine or any other country, you should never out of principal be sending money to women online. This is only going to end up bad, so never ever let such a thought cross your mind. If you find a woman asking for such things, you need to next her immediately, as it's a waste of your time. No normal woman will ever be asking for such things.
Ukrainian women are also masters of making their appearance even better than it already is. They know how makeup works, and are always dolled up as much as they can be. It's not uncommon for some girls to look slightly less attractive then what you'll find in their online photos, so keep this in mind as well.
The online dating process in Ukraine can be quite rewarding overall, you just need to be patient and build up an excellent profile and be ready to go on a handful of dates (at the minimum, three date rule is in effect if not 5+ on average). You also need to be ready for shit tests, and questions like:
"What are you doing in Ukraine?"
"Do you think Ukrainian women are beautiful?"
"Oh, you're X years old? Why don't you have a wife?"
There's not doubt you're going to be asked these questions and more, so you better have some good answers ready for them.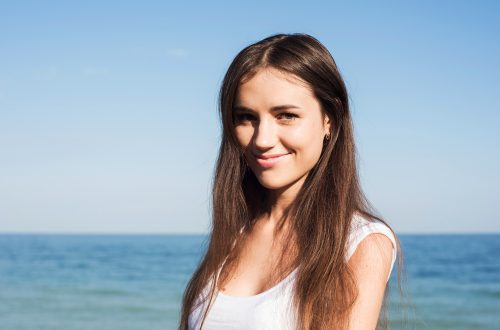 Ukrainian Dating Sites – The Only One You Need
Alight, so let's finally get into it.
What is the best Ukrainian dating sites as of 2019?
The one and only, that takes the title, and that would be…
Ukraine Date
Ukraine Date gets a lot of love, and for good reason. Overall, Ukraine Date is home to one of the largest pools of attractive, normal Ukrainian women that are looking for short and long-term relationships.
Here's the great thing about Ukraine Date – if you asked your friends to name a few popular dating platforms, what do you think they'd say? Things like Tinder, or Badoo perhaps. How many of them said Ukraine Date, Russian Cupid, etc? This is our point – these products are chalked full of women looking for relationships, and most guys are staying on those main platforms fighting over fewer resources.
Ukraine Date has become more popular certainly, but the sheer amount of talent all throughout Ukraine is really mind-boggling.
If you can put together a solid profile, paint yourself in the best light with solid profile photos and an excellent bio, you can start messaging women are getting results immediately. It's all about having yourself together, and you can really use the tool as a platform to meet a plethora of traditional, feminine women who are looking to date a foreigner just as yourself.
Here are the top 5 reasons as to why we speak so highly of Ukraine Date:
1. The women on Ukraine Date are serious about dating – You won't find (a ton) women who are flaking on dates, and that are timewasters as you would with other dating platforms. Most women here are looking for longer relationships or even marriage.
2. You'll find women on the platform open to meeting foreigners – Most women using Ukraine Date can speak at least a semi-decent level of English and are open to encounters with foreigners. This is perfect for us, as we already fit into that box and can lead the conversation.
3. It's easy to use and doesn't hurt the wallet – Other dating agencies charge an arm and a leg, and the free platforms don't offer as high of quality as you'll find on Ukraine Date.  The platform itself is easy-to-use, and you can be up and running in as quick as 15-20 minutes if you take the time to build a solid profile off the bat and include some photos and a great bio.
4. There's a large pool of attractive women from around Ukraine – What other dating platform hosts as many beautiful women, and gives you access to easily open up conversation with them? You can even find women in smaller cities at ease, and reach out to them and let them know if your interest. This simply isn't an option with some dating platforms, and it keeps you limited to big cities where everyone else is heading also.
5: We've had huge success with Ukraine Date, as with many other Cupid products – This is our go-to dating tool in most second and third-world countries,  and it never fails. Outside of daygame in Ukraine (nightlife isn't good). Ukraine Date has provided multiple high-quality women who we've dated during our trips to Ukraine.
You can jump on and already start using the platform without paying for it, which is great, as we're big fans of seeing value in anything before pulling out the cash. Don't take our word for it, jump on Ukraine Date now and have a look around for yourself and see if you think it's worth the money.
If you build a solid profile, and put in the time to contact women (no, they're not going to contact you first – you need to be doing this part!), you're going to certainly meet some lovely ladies prior to arriving in Ukraine.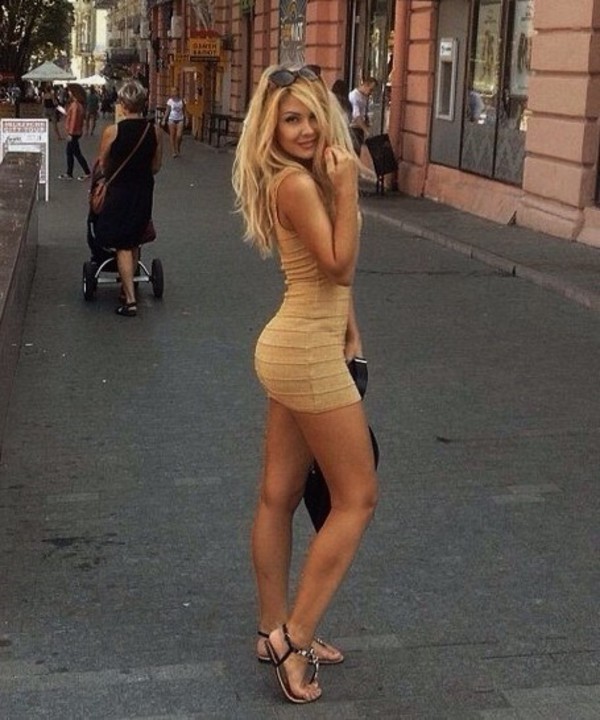 Another Option – Tinder
In all honesty, Tinder isn't really what it used to be. In Ukraine, especially in Kiev, you'll find plenty of escorts floating around and many time wasters who might just want to practice English or let the minutes tick by as they work their mundane secretary job.
Let's be fair – there are normal girls also on Tinder, and there's definitely a chance of getting a SDL or some action quicker than the three date rule, but overall the women on Tinder seem to be less serious than on Ukraine Date. There's going to be more flakes, there's going overall lower-quality, and there's going to be plenty of time wasters.
The reason why we threw Tinder in the mix is that it is true that a lot of women have it installed on their phones. That doesn't mean they're using it as a serious dating tool for longer relationships, but nonetheless, there's definitely some userbase on Tinder, especially in Ukraine's larger cities.
Imagine, every guy out there is on Tinder and uses it at home and when traveling. So you're basically mixed in with all the other Western guys competing for some girls – but most of these guys, they're not jumping on Ukraine Date, building a killer profile and really putting the time in for results. They're not getting a premium account, so they can find and meet women outside of Kiev.
That's the big difference, and what makes Ukraine Date a much better option than Tinder.
If you're serious, you want results, and some solid options in terms of women looking for relationships, then you're going to want to be on Ukraine Date.
If you want to just play around a bit, and see what happens and maybe you meet up with a semi-decent girl for a quick interaction, than try out Tinder and see what happens.
Ukrainian Dating Sites – Conclusion
So now you've got some tips for success, and know which platform is the best for meeting prospects in Ukraine. Whether it's your first time to Ukraine, or you're a vet, Ukraine Date is an excellent choice to add to your tool belt as a means of meeting Ukrainian women either while on the ground or prior to a trip.
Ukraine Date isn't what is used to be back a decade ago, but there's still time to jump online and start meeting Ukrainian women who are open to encounters and relationships with a foreign man.
What are you waiting for? You can jump on now and start browsing profiles – if you see what you like, you can always sign-up and take full advantage of all features the platform has to offer.
Good luck, and enjoy your time in Ukraine!