There are so many gorgeous women walking around in Russia, it's almost like they grow out of the dirt. If you're coming to Russia, you might as well be coming for the hot Russian girls that you'll find in every city from Moscow to Chelyabinsk.
But the question is – do you have the qualities they desire in order to really lock one of those down or to even get one out on a date?
The harsh reality in Russia is that competition amongst women is stiff, and it's a well-known fact. Women spend a lot of time and effort on their appearance, as they know it's their best asset and the one way they can try and stand out against their competition. It's also their main weapon for seducing a man and locking him down as a provider.
The other harsh reality is that these women know their value, and you're going to need to have your shit together in order to be able to get your hands on one.
Hot Russian Girls – Tips Before Getting Started
Alright. You've decided you want some top-notch quality Russian tail. Great choice, as there's plenty of it.
Just be aware, it's not going to be easy to get and hold down the best quality in Russia. If you want top-quality talent, and I'm talking a legitimate Russian 8.5+ (if you've been to Russia, you know what I'm talking about in terms of the rating scale – you're walking around with a hard-on and you've got to approach it when you see her in public), you're going to need the following:
Money – Dinners, vacations, gifts: you're going to be paying for all of these, and some. It's part of the game and every girl expects that you will be paying her way. If you want to play you got to pay.
Status – The girls will expect an interesting story of sorts, and at least an admirable career. Think acting in mid to large sized products, investment banker, things of this nature. Careers that bring the moolah.
Looks – At least semi-decent looks, meaning in shape and dressing well. Looks are not the most important but matter somewhat.
Game – Tight game, meaning you know your way around at an advanced level. If it's your first time in Russia, you've got a lot to learn.
Russian – Most high-quality girls will only be speaking Russian, and if you want to even be able to start a conversation with them you need to be doing the same.
If you don't have these 5 things, you might want to reconsider now on your choice of going for Grade A, prime Russian poony. These women know their value, and they're going to demand equal value out of a man who can fully provide for her the life she believes she deserves. If it's not you, just be honest with yourself and skip on down to the sponsorship section – that's your best bet.
Meeting Hot Russian Girls Through Daygame
If you want to have a chance at meeting the most "normal" of these girls in this range, your best bet is by meeting women during the day. Becoming acquainted with women during the day offers you the most selection in terms of sheer quantity of women – and the great part is you can go up and start an interaction with any woman you please.
In Russia, you'll find plenty of high-quality women roaming around the shopping malls, or around parks during the warmer months. You'll also find plenty of women in upper-end cafes or even restaurants with their friends (almost always these types are not out by themselves) so if you've got tight game or a solid wing, there will be ample opportunities to get some interactions going during the day.
You're not going to find these girls in the metro, at lower-quality establishments or not usually in the direct city center. Quite often, a lot of these girls don't even work and many of them are sponsored by one or multiple men, which can make it difficult to track them down in a work environment as you can do with other lower-tier women.
Nonetheless, if you spend your time in the high-quality shopping malls on Friday evenings and the weekends, you're bound to find quality targets to approach.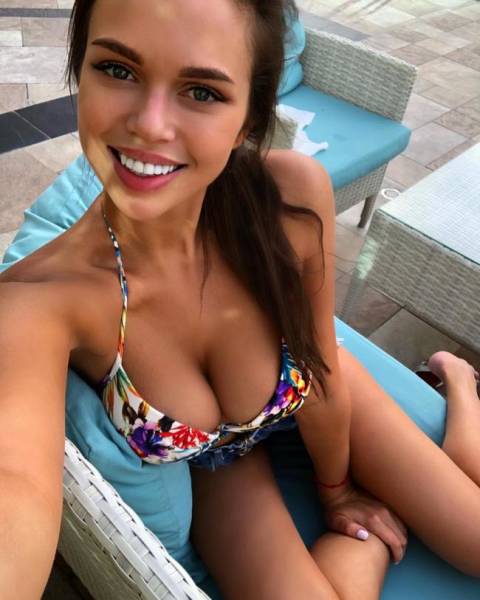 Sponsorship
Probably the easiest and common way to lock down high-quality girls in through the means of sponsorship. Sponsorship can come in many forms, including the following:
Straight-up cash payment for time and sex
Vacations in exchange for time and sex
Gifts and other arrangements such as dinners at upscale venues, etc. in exchange for time and sex
Often times, sponsorship works in the way that you'd agree up front with a girl on how much you will provide her for example on a monthly basis, and she will then agree to meet with you on certain days at certain times.
If you're looking to sponsor a girl, the best way is to build a bit of rapport first before dropping some bait and seeing if she bites.
Mentioning you're going on a trip to the Maldives for example and that you could use some company and then checking her reaction.
Asking her what it takes to get some of her time during the week, and seeing how she responds to such a question.
These are ways you can gauge her interest in a more subtle way than simply coming straight on out with it, which is also another method.
Russian Mail Order Brides
We all know that Russia (and Ukraine) are well known for their mail order brides. If you're seriously considering this route (which we'd generally advise against, as you can meet plenty of women and simply sponsor them or try through traditional methods of daygame, nightgame, or online dating) then you need to really be aware as to how many scams are out there.
There's a lot less talent avaliable, but certainly, some high-quality girls are simply looking to escape from Russia and find their golden ticket abroad to a better life.
If marriage and long-term relationship is your thing, this could certainly be an option to lock one down for the long-term. Just make sure you do your homework on both the platform, thoroughly screen the girl, and ensure you're set up in the best possible way so that she doesn't have any way to take you for a good ride and clean out your wallet.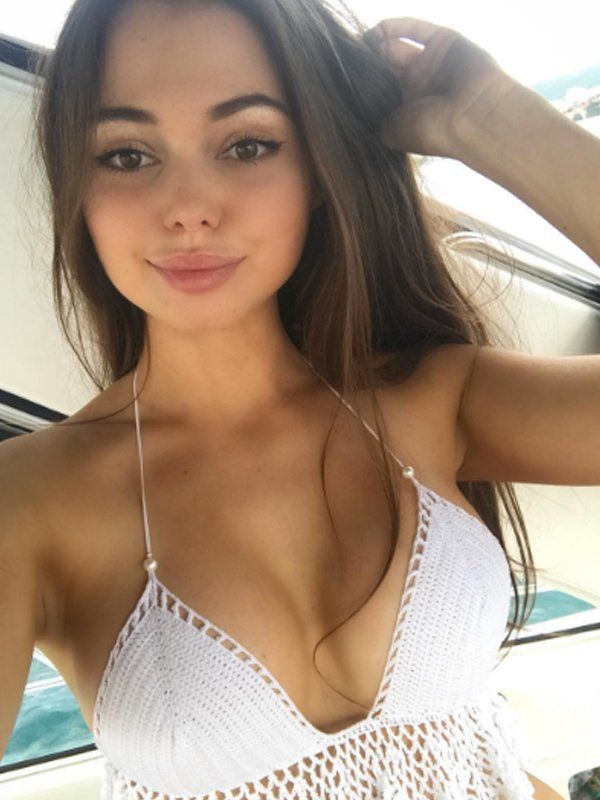 Meeting Hot Russian Girls Through Online Dating
The online dating scene in Russia is solid, and there are a ton of hot Russian girls floating around on platforms such as Russian Cupid that are looking for serious relationships with foreign men.
Again, you're going to find even better quality in person during daygame, but there's still plenty of high-quality options to be found through online dating.
Online dating is obviously a great option if you're not already on the ground in Russia, as you can start by meeting some hot Russian girls online and then slowly building rapport prior to your trip. In order to have success online, you have to build a solid profile really displaying value through your bio and profile photos.
The great thing about online dating on platforms such as Russian Cupid is that you can meet girls from all over Russia and have the chance to either visit them in their home city or even fly them into a bigger city such as Moscow for a meetup.
If you're looking for something more directly in the form of sponsorship, there's plenty of options as well to be found on Seeking.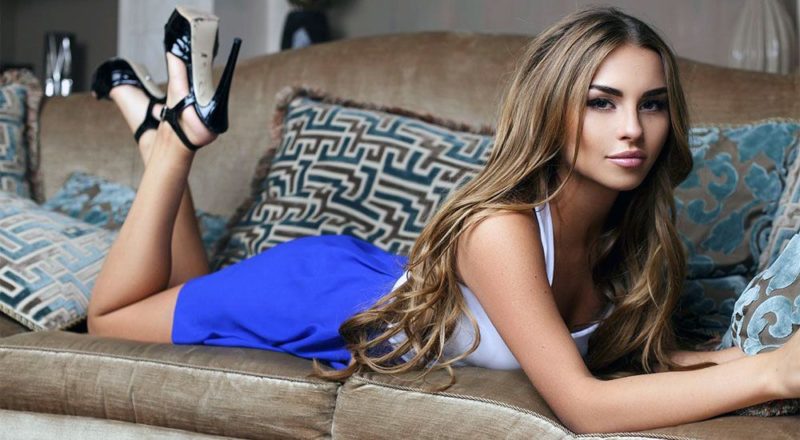 Nightlife Options
If late nights and drinking are your thing, there are quite a few options in the larger Russian cities for picking up high-quality women during the night. Many of these women will fall into the escort and sponsorship category, but nonetheless, if you're hitting the right venues you'll have quite a plethora of women at your approach disposal.
Overall, it's going to be quite tough in comparison to daygame to find normal girls in this quality range who are out during the night and that are not looking for some type of paid transaction for their time.
In both Moscow and St. Petersburg (more so even in Moscow), you're going to find the largest amount of high-end venues where these women hang out. You'll roll up and see the 100,000+ USD cars parked in front and know you're in the right place.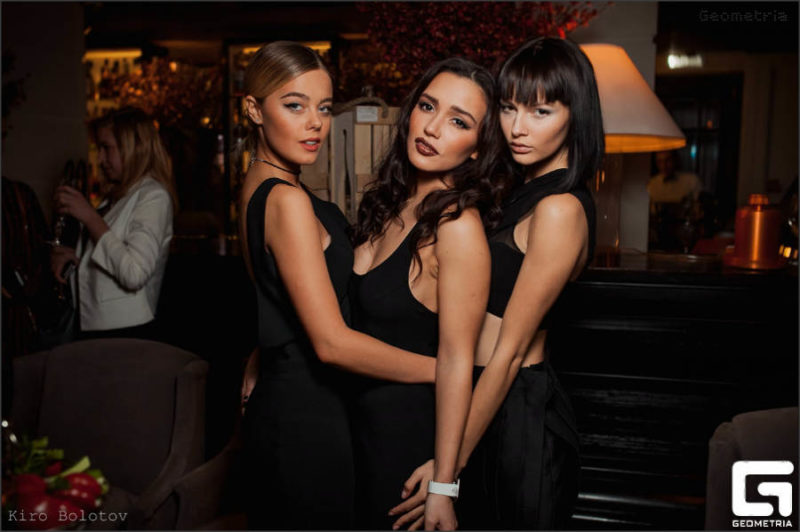 The Conclusion on Hot Russian Girls
So now you've got the best options as to where you can meet and date hot Russian girls during your time in Russia. The sky is really the limit if you have money, status, looks, game and Russian at your disposal. Overall, the women in the top-quality category are going to be quite sharky, and you're going to need to know how to navigate these waters.
If it's your first rodeo in the Motherland, you might want to step it down a notch and there's plenty of great looking women in the 7 range that can be a lot less work. You'll want to brush up a bit on your knowledge around dating Russian women prior to your trip to Russia.