Latvian women are rumored to be some of the most beautiful ladies in Eastern Europe, and perhaps the world. Endowed with tall slender bodies and elegant facial features, Latvian women have earned their status as elegant beauties that can compete with Russian and Ukrainian ladies.
Latvia is certainly a paradise for men seeking Blonde women. Just search Google for images of Latvian girls and you will see blonde after blonde. There is even a yearly, "Go Blonde Festival" in Latvia, where women parade their naturally endowed blonde features.
Over two decades ago, Latvian women were rumored to outnumber their local men by a wide margin. It was well known in the international dating community that Latvian women were eager for a chance with a high-quality foreign gentleman.
Times have changed due to globalization. Latvian women are well traveled and have complete access to western Europe and beyond. While the beauty of Latvian women remains intact, they are not as easy to meet and date as they were a few decades ago.
Latvian women are some of the most misunderstood in all of eastern Europe. Let's take a closer look to see if we can decipher how to go about seducing beautiful Latvian women.
Location & Population
Latvia is located in the Baltics, not to be confused with the Balkans. Estonia and Lithuania are the other two countries that compromise the Baltics. Not far off from Russia, and previously part of the Soviet Union, Latvia has a lot of similarities to Russia and other countries within the region.
What adds to the mystique of Latvian women is there just aren't that many of them. There are roughly over 2 million people in Latvia. Start subtracting the male population, followed by the women population over 35, and we are left with a small number of attractive, single Latvian women.
Openness to foreigners
Latvia has been receiving male tourists in search of their Latvian unicorns for a few decades now. Italians and Spanish have thoroughly completed love invasions of this small country. Unfortunately, many of these men came for cheap sex with prostitutes. As result, Latvian women are keenly aware of the intentions of foreign men.
While not all men visit Latvia for p4p, Latvian women are suspicious of foreigners. Ironically, this has not dissuaded Latvian women from dating and marrying foreigners.  Roughly one-third of Latvian women marry outside of their ethnic group.
English levels are very high in Latvia, much higher than in countries such as Russia and Ukraine. There should be no language barriers with Latvian girls, especially if they are under 30. As long as you are perceived as a high value, Latvian women are generally open to dating men from a wide range of cultures and races. They are less racist than their Russian and Ukrainian counterparts.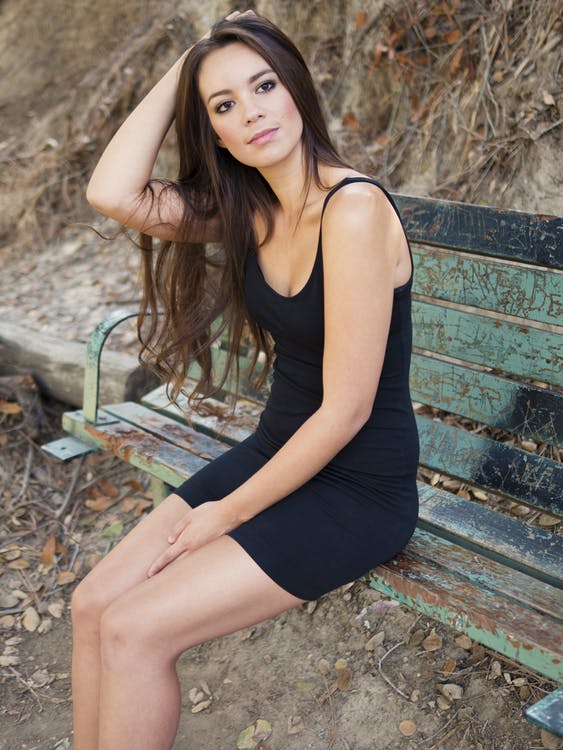 Competition
The capital of Latvia, Riga is perhaps the biggest destination for men looking to party, and meet eastern European women. While not all of these men are high quality, Latvian women are exposed to men of various ethnic backgrounds and financial means. They can be selective with their dating options. Men who are interested in dating women from Latvia need to hone their game, fashion, and social skills. Latvian girls have fine taste in clothing and they appreciate a well-dressed man who knows how to carry himself.
It should be relatively easy to distinguish yourself from the hordes of drunks Brits and stag parties. Your biggest challenge will be to convince her that you are not a sex tourist. Also, be sure to limit your alcohol intake as women in Latvia are accustomed to high rates of alcoholism among their local women.
How to meet Latvian women
Despite its reputation as a sex tourist destination, Riga remains the best city in Latvia to meet local women. Be cautious of meeting women in Nightclubs. Latvia has a reputation of women running scams on tourists. Be extra wary of Nightclubs in touristy areas. There are women and business owners who make their living on scamming unsuspecting male tourists. Remember, what appears too good to be true, probably is.
Your time in nightclubs will only be well spent if you have solid intel from a local or a man you trust who has been in country awhile. Most of the nightlife recommendations online are not solid. Fortunately, there are other solid methods for meeting girls in Riga.
We advise meeting Latvian women during the day. There are plenty of cafes, malls, and coffee shops in downtown Riga where you will be able to strike up a conversation with a local girl. Latvian women are also much more friendly during the day.
Meeting Latvian women online is not as common an online dating in Russia or Ukraine. However, there is one source that you can check out for meeting Latvian women, and that would be Russian Cupid. This is the best online dating website that we have found for dating Latvian women.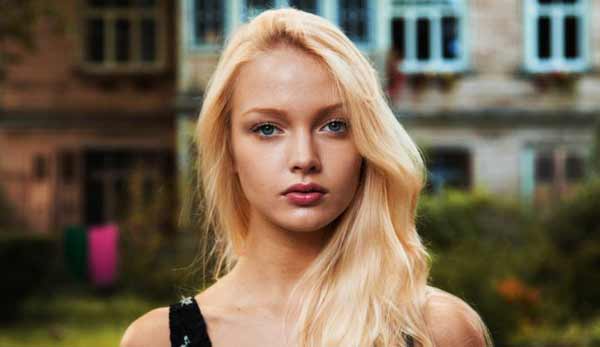 Closing Thoughts
It is undeniable that Latvian girls have world class beauty. The women of Latvia are generally open to meeting foreign men, however, you will have to overcome the stigma of sex tourism. You will need to do this immediately.
High valid men usually don't have a problem overcoming this stigma but it is something for you to be aware of. Stay clear of bars and nightclubs unless you have a reputable source and wingman. Riga nightlife is like navigating a minefield of scams. Exercise caution and focus on meeting women during the day and online.
Riga is not easy and with obstacles to overcome. However, with enough time spent in the country, you can land beautiful local women making your trip to Latvia well worth the annoyances.