Russian dating sites provide westerner men with an opportunity to meet more feminine women than the ladies back home. As more westerner women turn to feminism, develop commitment phobias and place more emphasis on their careers, western men have become more disenfranchised from their local dating market. The sad social developments in the west have created a huge void for men who are seeking a traditional woman to marry and raise children.
Russian dating sites are not a new industry.  In fact, they are a very well established industry with a long-standing business model dating back to the 1990s, shortly after the fall of communism in the Former Soviet Union. In the 1990s there was a market for very desperate men who sought relationships with foreign women. The same market exists now, but there as an exponentially higher demand because even handsome, well adjusted successful men in western countries are extremely dissatisfied with their dating options in the west.
Despite the belief that most Russian dating sites have genuine intentions for matchmaking and have reputable business practices, there are some nefarious acts that do occur. Men who use Russian dating sites with sincere intentions of meeting women abroad need to be aware of some of the scams out there to protect themselves.
Common scams on Russian dating sites
1. Too good to be true: Be aware of gorgeous women you meet on Russian dating sites that claim they are lonely and cannot meet a man. While the dating marketplace is more in favor of men in Russia than western counties, model-like woman are certainly not neglected by local men. Beautiful women always have options regardless of their country of origin.
2. Financial troubles: Life is more difficult in Russia and even educated, professional Russian women make far less than western salaries. However, you do not want financial compensation to be the basis of a long-term relationship. Be on guard of women who discuss her financial woes within the first few emails. This is one clear sign of a woman who does not have genuine intentions for a relationship. In fact, this is most likely an outright scam. Some examples are:
Her parents died in a tragic accident.
Her mother is terminally ill and she can't pay the medical bills
She professes her love for you and asks you to send her money via Paypal or Western Union. Scammers love to use Western Union because it is difficult to track the recipient.
She would like to meet you in another country, but she needs to renew her passport and doesn't have enough money to pay for it.
3. Fake profiles: Some men pose as beautiful, young Russian women and entice unsuspecting foreign men with fake pictures. They often hire Russian women to act as the voice on phone calls. Always use video cam to verify the looks of a woman from a Russian dating site. Some sites like Anastasia Date have video chats as part of their service. For Russian dating sites that do not have this feature, make sure you speak and with her on Skype.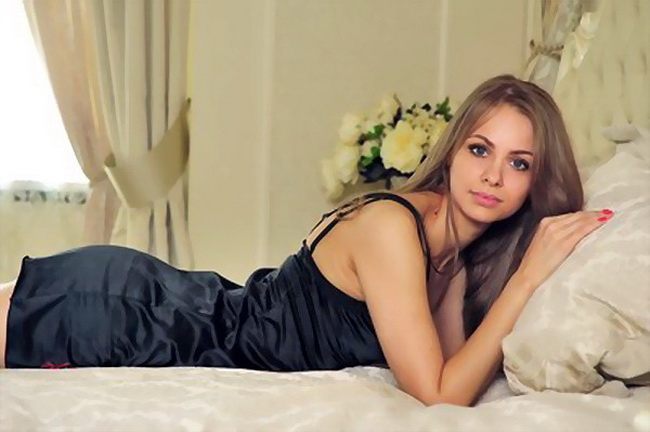 4. Plane ticket scams: This scam is predicated on the assumption that all women want to move to Europe and the United States. This assumption is in fact false. It is always better to meet a Russian woman in her city first. Plane scams involve a long con so to speak, as the Russian woman says she will come to see you in your home country. She will then ask you for money for the plane ticket and visa. A few days before the trip, she will contact you stating that something urgent came up and she cannot make the trip unless she has money to pay for XYZ. At this point, you are emotionally invested and excited for meeting her face to face.
5. Her pictures look too perfect: Be cautious about perfect pictures that are obviously photoshopped. While many Russian women have professional photos taken, they should also have an abundance of normal pictures of herself. Ask her to see other pictures, her Instagram account, and video chat with her on Skype to verify the authenticity of her profile.
6. She is attached to you very quickly: Russian women are sensitive and loving. They are also pragmatic and prudent when it comes to love. A big red flag is when a woman from a Russian dating site professes her love for you quickly. This could be a scam setting you up for an emotional connection that will cloud your judgment.
7. Translation scams: In this day and age, there is no reason to pay for the translation of emails. If a Russian dating site claims that you need to purchase a translation service because Natasha cannot communicate in English, then this is an obvious scam. With Gooogle Translate and various Apps, there is no need to pay for translation.
8. Russian marriage agencies: There is a reason Russian marriage agencies have a terrible reputation. Many have deceived both male and female users by promising them love, marriage, and a family. These agencies will ask you for large sums of money in exchange for setting you up with your ideal Russian woman
Scammers continue to improvise their scams once men catch on. Remember, there are two golden rules for Russian dating sites:
When something is too good to be true, it probably is.
Never, Never send money to a Russian woman you have never met in person.
Fortunately, not all Russian women have evil intentions. Many Russian women have sincere interests in meeting a man for a long-term relationship.
There are also a few Russian dating sites that have a long history of conducting their business with integrity and a concerted effort on the elimination of fraudulent activities on their sites:
Our Recommendation
Based on our expertise and our own personal experiences with using Russian dating sites, we recommend the following two sites that are the best for meeting sincere Russian women who want a relationship:
If you're interested in those, you can find a review of Russian Cupid and Anatasia Date here directly on Kings of Russia.