The Comprehensive Guide to Moscow Nightlife
Moscow's nightlife scene is thriving, and arguably one of the best the world has to offer – top-notch Russian women, coupled with a never-ending list of venues, Moscow has a little bit of something for everyone's taste. Moscow nightlife is not for the faint of heart – and if you're coming, you better be ready to go Friday and Saturday night into the early morning.
This comprehensive guide to Moscow nightlife will run you through the nuts and bolts of all you need to know about Moscow's nightclubs and give you a solid blueprint to operate with during your time in Moscow.
What you need to know before hitting Moscow nightclubs
Prices in Moscow Nightlife
Before you head out and start gaming all the sexy Moscow girls, we have to talk money first. Bring plenty because in Moscow you can never bring a big enough bankroll. Remember, you're the man so making a fuzz of not paying a drink here or there will not go down well.
Luckily most Moscow clubs don't do cover fees. Some electro clubs will charge 15-20$, depending on their lineup. There's the odd club with a minimum spend of 20-30$, which you'll drop on drinks easily. By and large, you can scope out the venues for free, which is a big plus.
Bottle service is a great deal in Moscow. At top-tier clubs, it starts at 1,000$. That'll go a long way with premium vodka at 250$, especially if you have three or four guys chipping in. Not to mention that it's a massive status boost for getting girls, especially at high-end clubs.
Without bottle service, you should estimate a budget of 100-150$ per night. That is if you drink a lot and hit the top clubs with the hottest girls. Scale down for less alcohol and more basic places.
Dress code & Face control
Door policy in Moscow is called "face control" and it's always the guy behind the two gorillas that gives the green light if you're in or out.
In Moscow nightlife there's only one rule when it comes to dress codes:
You can never be underdressed.
People dress A LOT sharper than, say, in the US and that goes for both sexes. For high-end clubs, you definitely want to roll with a sharp blazer and a pocket square, not to mention dress shoes in tip-top condition. Those are the minimum requirements to level the playing field vis a vis with other sharply dressed guys that have a lot more money than you do. Unless you plan to hit explicit electro or underground clubs, which have their own dress code, you are always on the money with that style.
Getting in a Moscow club isn't as hard as it seems: dress sharp, speak English at the door and look like you're in the mood to spend all that money that you supposedly have (even if you don't). That will open almost any door in Moscow's nightlife for you.
Types of Moscow Nightclubs
In Moscow there are four types of clubs with the accompanying female clientele:
High-end clubs:
These are often crossovers between restaurants and clubs with lots of tables and very little space to dance. Heavy accent on bottle service most of the time but you can work the room from the bar as well. The hottest and most expensive girls in Moscow go there. Bring deep pockets and lots of self-confidence and you have a shot at swooping them.
Regular Mid-level clubs:
They probably resemble more what you're used to in a nightclub: big dancefloors, stages and more space to roam around. Bottle service will make you stand out more but you can also do well without. You can find all types of girls but most will be in the 6-8 range. Your targets should always be the girls drinking and ideally in pairs. It's impossible not to swoop if your game is at least half-decent.
Basic clubs/dive bars:
Usually spots with very cheap booze and lax face control. If you're dressed too sharp and speak no Russian, you might attract the wrong type of attention so be vigilant. If you know the local scene you can swoop 6s and 7s almost at will. Usually students and girls from the suburbs.
Electro/underground clubs:
Home of the hipsters and creatives. Parties there don't mean meeting girls and getting drunk but doing pills and spacing out to the music. Lots of attractive hipster girls if that is your niche. That is its own scene with a different dress code as well.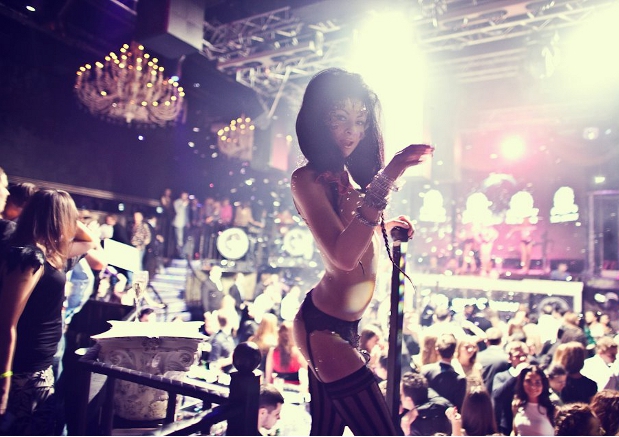 What time to go out in Moscow
Moscow nightlife starts late. Don't show up at bars and preparty spots before 11pm because you'll feel fairly alone. Peak time is between 1am and 3am. That is also the time of Moscow nightlife's biggest nuisance: concerts by artists you won't know and who only distract your girls from drinking and being gamed. From 4am to 6am the regular clubs are emptying out but plenty of people, women included, still hit up one of the many afterparty clubs. Those last till well past 10am.
As far as days go: Fridays and Saturdays are peak days. Thursday is an OK day, all other days are fairly weak and you have to know the right venues.
The Ultimate Moscow Nightclub List
Short disclaimer: I didn't add basic and electro clubs since you're coming for the girls, not for the music. This list will give you more options than you'll be able to handle on a weekend.
Preparty – start here at 11PM
Valenok
Classic restaurant club with lots of tables and a smallish bar and dancefloor. Come here between 11pm and 12am when the concert is over and they start with the actual party. Even early in the night tons of sexy women here, who lean slightly older (25 and up).
Leveldva
The second floor of the Ugolek restaurant is an extra bar with dim lights and house music tunes. Very small and cozy with a slight hipster vibe but generally draws plenty of attractive women too. A bit slower vibe than Valenok.
Community
Very cool, spread-out venue that has a modern library theme. Not always full with people but when it is, it's brimming with top-tier women. Slow vibe here and better for grabbing contacts and moving on.
High-end: err on the side of being too early rather than too late because of face control.
Secret Room
Probably the top venue at the moment in Moscow. Very small but wildly popular club, which is crammed with tables but always packed. They do parties on Thursdays and Sundays as well. This club has a hip-hop/high-end theme, meaning most girls are gold diggers, IG models, and tattooed hip hop chicks. Very unfavorable logistics because there is almost no room no move inside the club but the party vibe makes it worth it. Strict face control.
Duran Bar
Close to Secret Room and with a much more favorable and spacious three-part layout. This place attracts very hot women but also lots of ball busters and fakes that will leave you blue-balled. Come early because after 4am it starts getting empty fast. Electronic music.
Oblaka
A slightly kitsch restaurant club that plays Russian pop and is full of gold diggers, semi-pros, and men from the Caucasus republics. Thursday is the strongest night but that dynamic might be changing since Secret Room opened its doors. You can swoop here but it will be a struggle.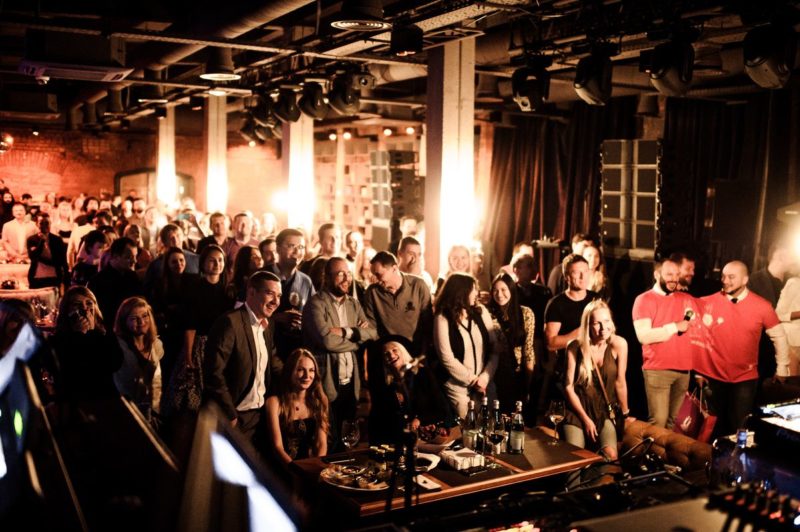 Mid-level: your sweet spot in terms of ease and attractiveness of girls for an average budget.
Icon
Started going downwards in 2018 due to lax face control and this might get even worse with the World Cup. In terms of layout one of the best Moscow nightclubs because it's very big and bottle service gives you a good edge here. Still attracts lots of cute girls with loose morals but plenty of provincial girls (and guys) as well. Swooping is fairly easy here.
Gipsy
I haven't been at this place in over a year, ever since it started becoming ground zero for drunken teenagers. Similar clientele to Icon but less chic, younger and drunker. Decent mainstream music that attracts plenty of tourists. Girls are easy here as well.
Jagger Bar
Sort of a Coyote Ugly (the real one in Moscow sucks) with party music and lots of drunken people licking each others' faces. Very entertaining with the right amount of alcohol and very easy to pull in there. Don't think about staying sober in here, you'll hate it.
Artel Bessonitsa/Shakti Terrace
Electronic music club that is sort of a high-end place with an underground clientele and located between the teenager clubs Icon and Gipsy. Very good music but a bit all over the place with their vibe and their branding. You can swoop almost any type of girl here from high-heeled beauty to coked-up hipsters, provided they're not too sober.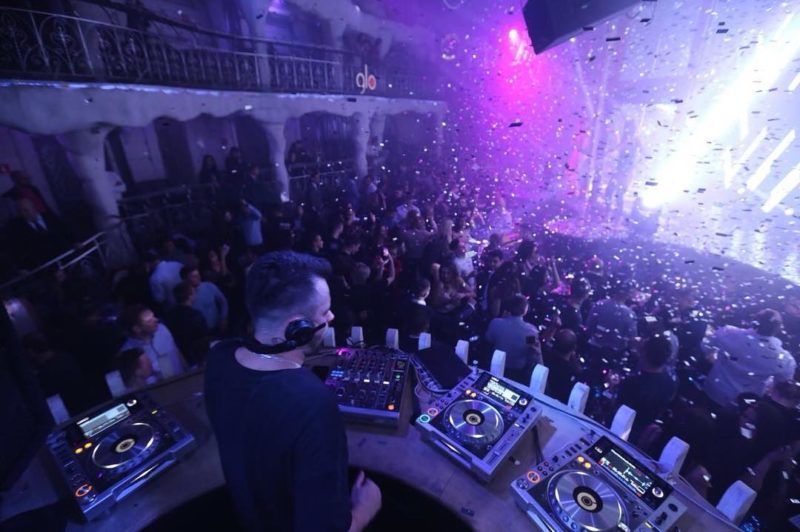 Afterparty: if by 5AM you haven't pulled, it's time to move here.
Miks
Best afterparty spot in terms of trying to get girls. Pretty much no one is sober in there and savage gorilla game goes a long way. Lots of very hot and slutty-looking girls but it can be hard to tell apart who is looking for dick and who is just on drugs but not interested. If by 9-10am you haven't pulled, it is probably better to surrender.
Gazgolder
The hipster alternative for afterparties, where even more drugs are in play. Plenty of attractive girls there but you have to know how to work this type of club. A nicer atmosphere and better music but if you're desperate to pull, you'll probably go to Miks.
Weekday jokers: if you're on the hunt for some sexy Russian girls during the week, here are two tips to make your life easier.
Chesterfield
Ladies night on Wednesdays means this place gets pretty packed with smashed teenagers and 6s and 7s. Don't pull out the three-piece suit in here because it's a "simpler" crowd. Definitely your best shot on Wednesdays.
Garage
If you haven't pulled at Chesterfield, you can throw a Hail Mary and hit up Garage's Black Music Wednesdays. Fills up really late but there are some cute Black Music groupies in here. Very small club. Thursday through Saturday they do afterparties and you have an excellent shot and swooping girls that are probably high.
Shishas Sferum
This is pretty much your only shot on Mondays and Tuesdays because they offer free or almost free drinks for women. A fairly low-class club where you should watch your drinks. As always the case in Moscow, there will be cute girls here on any day of the week but it's nowhere near as good as on the weekend.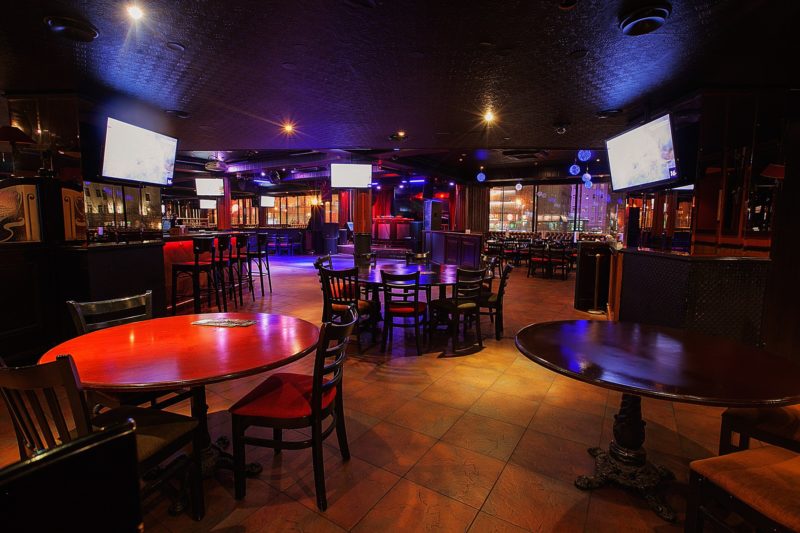 Conclusion
In a nutshell, that is all you need to know about where to meet Moscow girls in nightlife. There are tons of options, and it all depends on what best fits your style, based on the type of girls that you're looking for.