Czech girls have capture the attention of western men since the early 1990s. What is is like dating in this former communist country? In this article, we will breakdown all you need to know about how to successfully date Czech girls.
Coming to Czech Republic and specifically Prague to start with can send out mixed signals. No matter where you go in the world or who you talk to, when Prague is mentioned, you can't help but get googly eyed, dreamy responses, as if the city itself is Paradise Lost. While Prague is indeed beautiful city both historically and architecturally, I found my patience wearing thin after a while. If as a transient traveler, I started feeling this way, I can only imagine how the locals feel after round and round and round and round of tourists. Still, it is an impressive city and the Czech lands are ripe for a traveling man looking for adventure.
The center of Prague has spectacular gothic Architecture to give it that Disney fairytale spectacle that non-Florida vacationers dream of. While many like to designate Prague as an "Eastern European" country due to the previous occupation of communism and speaking a Slavic language, the truth is Czechs are much closer to a "Central Europe" mindset, not unlike Germany but without the full capitulation to EU tyranny. The Czech lands were part of the central European Austro-Hungarian Empire after all.
I don't want to say English is necessarily widespread but you will be able to get by in your day to day affairs with just English. Czech is quite a difficult language, but does have some relation to its sister Slavic languages, so if you speak one of them you may pick up on some shared words. Being a tourist city, Prague gets by on English speakers. Some of the locals love talking to foreigners, and are happy to serve you, but others are more disgruntled and can seem to take forever.
While nonlocals want to pray that the local dudes are busted and thus, no competition, I would argue the influx of tourists and foreigners over the years has both made girls a little tired and caused the locals to up their game. While you'll get the classically beer bellied guys who slur their speech around women and basically can only perform "ooga booga" game, you'll also find no shortage of tall, well-dressed locals who have made something for themselves, speak the language and know the local customs. That said, and similar to the rest of the Slavic lands, these guys are usually in relationships with the 8+ girls taken off the market.
Czech reminds me of Poland in a way, not only in its difficult language and local guys' behavior, but also in terms of its "I'm not like that" slutty women. Never have I heard more "I'm not like this" defenses with behaviors that verge to the opposite. There are some very slutty girls on a spectrum with normal and some traditional girls. Depending on what you're looking for, you can probably find something that works for you in Prague.
Czech Girls: How They Look
It's hard to describe what a Czech girl looks like exactly, but the common denominator seems to be a symmetric, pretty face. Czech girls have that classical model look right up there with the Russians, but with a more Germanic slant. You'll find a variety of tall, short, skinny, chubby, athletic, punkish, J-Crewish, blonde, brunette, redhead and blue-haired girls in Czech. Variety is the spice of life and you'll see lots of variety here. The more Western oriented, the more 'freakish' she'll likely look and act. Think Rammstein video. Like many of the girls of Central Europe, you'll find similar fashions in the population with inklings of variety.
I prefer the more subdued, classical looking girls. They're similar to their Russian cousins in that they're introverted, interested in some sort of artistic or intellectual practice, though generally take more than 2 hours in a bar the same night to close.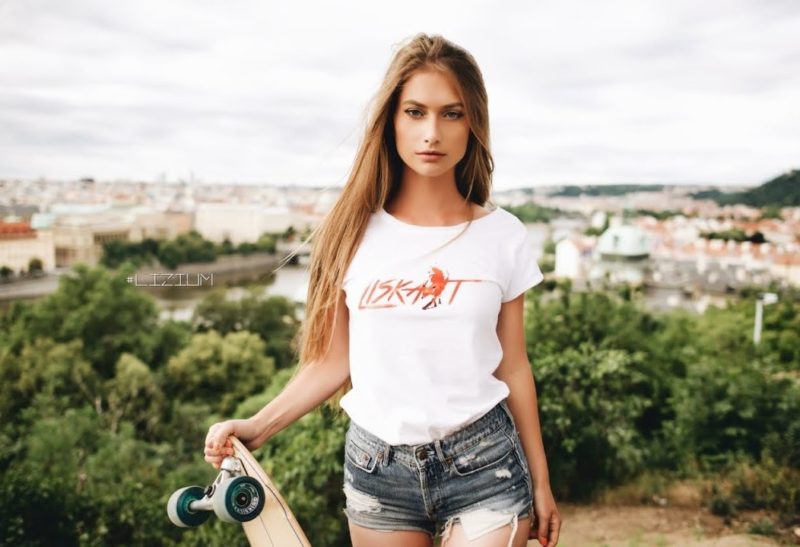 Czech Girls – Personality & What to Expect
I was surprised at the range of personalities, in addition to looks, I encountered in Czech girls. I met the classic Slavic introvert types, but also outgoing extraverted 'crazy' girls. Czech lands have a rich history, especially in the arts. If you're into music, architecture and literature, you'll have no shortage of conversational topics to throw out there. There are girls who like the outdoors, sports and modern sensibilities as well.
There are two types of slutty Czech girls: the most bizarre are the ones who ooze pure thottery, yet are rambling about their values, vegan socialist politics and how they're "not that easy". These ones come off as simply aggravating and make me feel like I'm in a Western dive bar. I met a few guys who tolerate these girls because they're "eastern European Slavic goddesses" but if they met the same girl in their country, they'd write her off as a bitch. I chose to not associate with either crowd. You're more than welcome to.
The other slutty extreme is the girls who will brag about things like their orgies, either in their backyard or abroad. They'll be very open to drug use, and have an overt pornographic mind. You will very likely find both of these types in the bars and clubs in the center of Prague, and probably with different guys on different nights. Some can be attractive as well. Ah the Bohemians…
Best Cities in Czech Republic
Depending on your experience traveling and dating women, it can be hard to speak of Prague. I know some guys who like to relax in Prague, away from the "Easternness" of Russia. Other guys won't touch Prague with a ten foot pole, thinking every girl is a loud orgy braggart; still others love it for precisely the women and game opportunities it offers.
Coming from farther East, I initially was underwhelmed by Prague, girl-wise. The moments I felt inspired turned out to be when the girl was Ukrainian or Russian. I had a friend who was the opposite. He couldn't stand the "Eastern" girls but got along well with the local girls. Interestingly enough he was very r-selected mindset-wise and was from a Latin country where he played up his exotic card. He just wanted fast notches, so would focus on where the girls would basically pick him. He found his little niche and it seemed to work in his favor.
Czech Republic is not a small country, but also not that big in regards to dating variety. Prague is easily the #1 and best city to start in, as its metropolitan population is 2.3 million.
Logically Brno comes in at #2 for its 730,000 metro figure. The communist influence can be felt in some of the 2nd tier cities. The echoes of industrialization give places like Brno or Ostrava a bit of a grim vibe. Guys who want to try their luck outside of the Westernized Prague may feel a bit blue after staying in a 2nd tiers for too long. Luckily there are many spa towns for some R&R and running into other foreign tourists.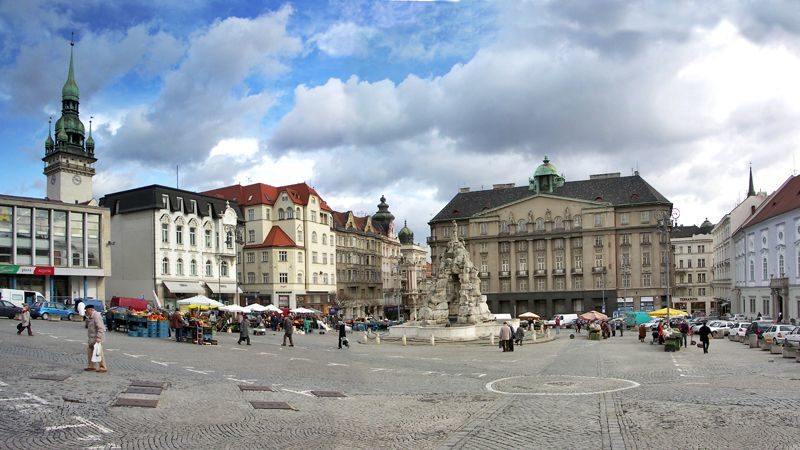 Nightlife in Prague
You'll find nightlife anywhere you go so that shouldn't be a problem. Trying different districts for nightlife seems a more viable option in Prague if you get bored of the tourist oriented center as you'll get more local clubs with a unique atmospheres. I'd recommend researching a venue that seems to sync with your musical taste as you'll probably find the most enjoyment and right vibe there.
If you decide to rough it out in Prague 1 (the very center), you can expect constant crowds at the nightlife venues, lots of drunks in the streets, and girls who may not be in the mood to be talked to, or might just have been waiting for you to say hello. It does have a bit of a PUA Disney vibe in that regard.
Street game at night can be hit or miss as lots of drunk people are stumbling around, so make sure you calibrate your approaches. There will always be Nigerian guys in the center demanding you go to the Tittie Bar with the best tits ever. I highly recommend you troll them and keep on your way.
Daygame Prague
Daygame can be tricky business in Prague. Girls are open to the right approach, provided she likes your look and vibe. The flood of not only sex tourists but PUAs and the bootcamps that accompany them can make Prague a chore, if you're staying on the main stretch while everyone's gallivanting about trying to approach the same girls at the same time.
You can get out of the center a few metro stops and try other districts, but daygame wise, the volume just isn't there and streets tend to sprawl out. If you don't mind entering small-town mode, being aware of positive signals and choosing the right target, it may provide a viable alternative to the central spam carnival.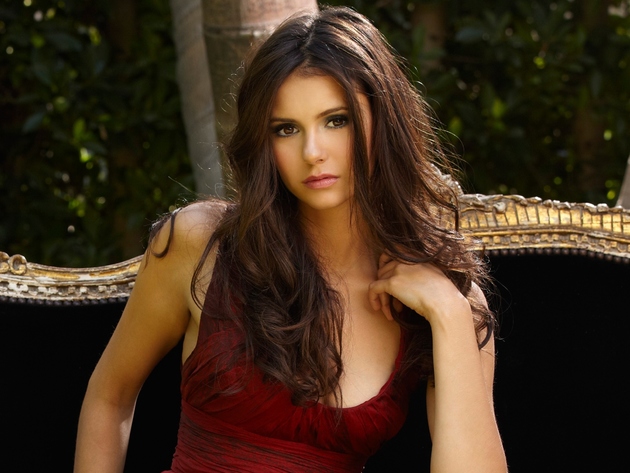 Conclusion on Czech Girls
Czech Republic showcases the split between East and West when it comes to game. There are some very fast and very slow girls. For some reason I seemed to have met one too many girls with one too many notches and bizarre attitudes. The sad part is they seem to use their physical attractiveness to be so brash. In that regards, Prague feels very Western. I've also met some very nice and attractive girls who don't follow that path. Depending on what you're looking for, Czech Republic may have something for you.
P.S. If you are interested in meeting Czech girls online with, start here, with International Cupid.