Estonian women are a bit of an enigma when it comes to the colloquial region of Eastern Europe. Their language is related to Finnish rather than Russian and they identify more with Scandinavia than the Eastern lands. Coming into Estonia, from the infrastructure to the nature, you feel you're in a quieter, Nordic atmosphere. You'll still see remnants of Soviet era structures but it will feel foreign compared to the older, more indigenous ones. There's a sense of detachment from the Slavic lands and a distance from the Communist brutality of the 20th century.
One of the biggest differences I noticed coming from Saint Petersburg to Estonia was the atmosphere at the border control. The Russian side is depressing, unaesthetic and quite dirty. It's as if you're in a snapshot from the 1960s Soviet era. Maybe it's intentional to provide some sort of tourist effect. As soon as you cross to the Estonian side you feel like you're in a futuristic Ikea space station, where everything's spotlessly clean and pleasing.
Likewise flying into the airport, you'll notice everything's modern, spotless and functional. Don't cringe too much when you see several Wizzair, Ryan Air and other assorted budget planes unloading. The cat's out of the bag and Estonia is a well-known vodka and game tourist destination. It's a small country as it is, so the foreigner presence is felt easily.
Estonian Women: How They Look
Estonian girls, while there are not many of them statistically speaking, look like a cross of their Finnish cousins and Russian neighbors. Genetically they look closer to Finns and possibly some Germans. They look like what Finnish girls would be if they rejected the Westernization of weird hair, tattoos, feminism and McDonalds. Estonian girls are generally thinner and more subdued in their appearance, though unfortunately this is also dwindling as Westernization and hipsterism takes hold.
Since Estonia prefers to identify with the Nordics and ally with the NATO West, you see increasing amounts of hipsterism, bad style and habits that take away from Estonian girls' previous charm. The permanent presence of NATO and continued growth of foreign companies makes this influence more noticeable as time goes on. Estonians welcome this change, as in their eyes it beats Soviet communism.
Still you'll find more long hair, normal fashion and girly looking girls here than other parts of Europe. There is a sizeable Russian community in Estonia and you can tell the difference between Estonians and Russians pretty easily. Russian girls may be darker, but they're all walking and dressing more femininely. You can also find some mixed Russian and Estonian girls wandering around.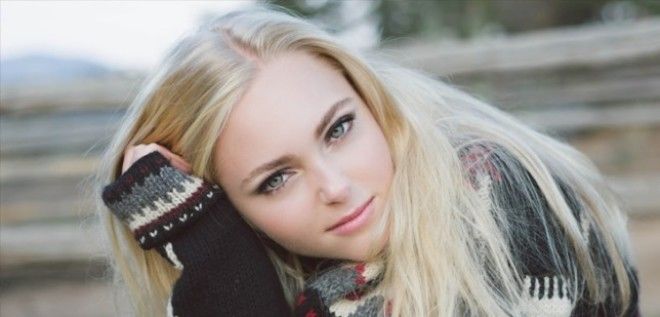 Estonian Women – Their Personality & What to Expect
Estonian women are generally nice, soft-spoken and can have an array of interests but seem to be more intellectually and technically inclined. You'll find a mix of intellectual, scientific, business and artistic oriented girls. They seem to don't like Russians very much, but other than that they have a live and let live attitude. Provincial but modern may be a way to describe them.
Years of tourism has made Estonian girls pretty accustomed to foreigners. While they still are curious about talking to foreigners, the horde-like influx has given some Estonian girls a wariness and cold attitude. The budget airlines, stag drunk parties and spam approaching in the center don't help the situation. As long as you look like you can hold yourself together, you may be able to avoid the Estonian girl's jaded side. In this way, Tallinn especially can be like Prague: a beautiful wonderland filled with all the dregs of the touristification of budget airlines.
There's a small niche of Russian girls you can find here who will be just as nice as you'd find in Russia. The main difference being their English may not be good and they may have a more depressive outlook at being "stuck" in Estonia relatively speaking due to visa issues. They tend to keep to themselves in their Russian circles. Speaking Russian obviously helps and you notice a difference right away between speaking with Estonian vs Russian girls. Russian girls don't mind feeling feminine and traditional, and while the Estonian girl wants to follow this, you can feel her trying to be more modern and liberal in comparison. Desperate to appease the "freedom loving west" Estonian girls are more susceptible to Western nonsense and degeneracy than the Russians.
Best Cities in Estonia
Estonia is small enough as it is, with a brain drain affecting the population, causing many to expatriate. Like many "vodka tourists", Tallinn is the best place to start, though if you don't mind the small town college atmosphere where everybody knows your name (and business).
Tartu is the logical second choice. For the second biggest city, it's quite small, though there is a big university. Social circle and not being a total idiot will go a long way here. Narva (which is near the depressing Russian border control bus station), is a more Russian heavy speaking city so having some language ability may help.
If you're bored of cities and weather permitting, you can try Parnu for a beach town vibe on the Baltic. In the summer this may be a better option to meet locals as many like to get away from their hometowns and the tourist-bloated city.
Like many small to medium-sized countries in Eastern Europe, 2nd tier may be an interesting travel experience, and while girls seem more wholesome and attractive, not having been as exposed to the degenerating aspects of big city life, go in with an open mind. If you're expecting fast, easy sex with a new girl every day, you'll probably be disappointed. Expect to go on dates, expect social circles consisting of friends, colleagues and family.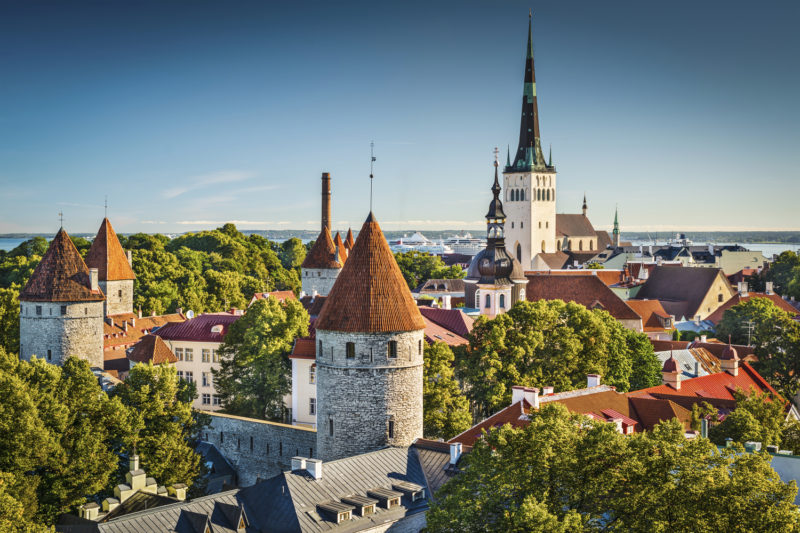 Online Dating in Estonia & Meeting Estonian Women
With so many opportunities in meeting women during the day and at night in Estonia, online dating takes a backseat. However, some men are short on time and don't have the energy to grind out approaches during the day or are not inclined to hit loud, crowded clubs. For those men we recommend two options:
Russian Cupid is a great dating site for meeting Russian women who live in Estonia.
International Cupid will have a fair representation of local Estonian women who want to meet a foreigner for a long-term relationship.
Both sites are free to join and you can check out the talent before committing to a paid membership.
Nightlife in Tallinn
The night game in Tallinn is full of adventures. As Estonia's part of the party cruise scene on the Baltic, you'll not only find locals but lots of Finns, Swedes, Norwegians, Americans, Brits, Russians and all sorts of other characters. If you go out enough you'll definitely start running into the same faces. Eventually social circle and reputation will play a role. Tallinn simply doesn't have the capacity for anonymity that a place like London or Berlin would have. For night game, this isn't a huge issue because you'll find more groupie type girls that tend to frequent nightlife in the center.
There are two ways to approach nightlife in Tallinn: The Old Town bars and clubs, and the "new town" bars and clubs. Depending on where your logistics are, you'd want to stay in that area as they're a bit spread out from each other, unless you don't mind taxis. The Old Town will have lots of action going on, but with it you'll find many tourists as well. Prices have gone up over the years and you'll feel like you're in a mini-Prague. If you decide to go in the "new town" you'll find lots of hipster bars and electronic clubs, though foreigners are now also flocking to this area due to cheaper housing.
Estonian women are pretty liberal, especially as they're not a very religious nation. However social reputation is important so the small town feel can complicate things. Eventually setting up a social circle is the way to go, unless you want to be that perpetual foreigner guy. I've taken a few trips to Tallinn and every time notice a few of the "perpetual foreigner" types. Some try and blend in by having some sort of band or business; others just stick going to same places over and over.
With this in mind, I'd say your foreign factor is more of a passing amusement than anything substantial. I don't advocate passport "game" anyway as it's not game but just a novelty trick to hide putting your balls on the line. If you can put your ego aside and realize you're not that special, you might be able to plow through the polite indifference to your foreign status and reach real hook points. If an Estonian girl likes you, she'll make things very easy. They don't play as many mind games as their Russian and Lithuanian sisters.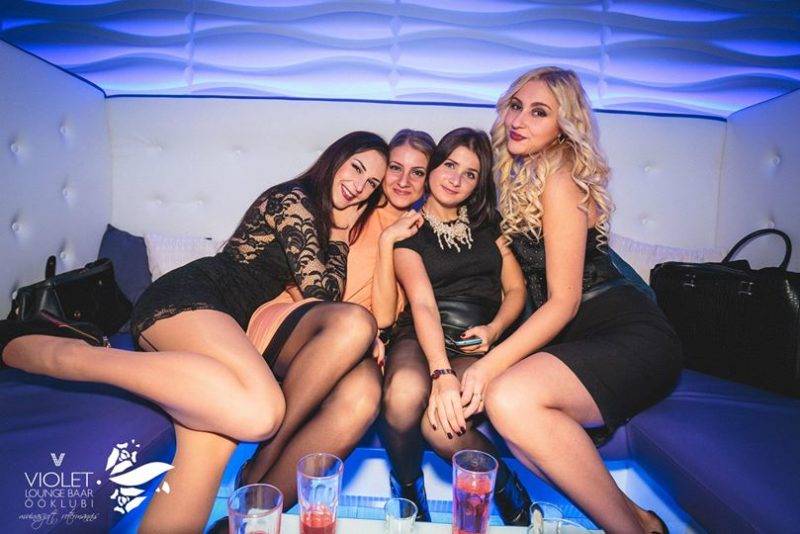 Daygame Tallinn
It's pretty easy to get into set and collect a bunch of contact info from daygame in Tallinn. The issue becomes doing too many sets, becoming "that guy" (which eventually all guys become anyway since it's so small), and thus burning the place out. Since the whole country basically has a small town feel, it's better to save your approaches for girls you like who are giving you positive signals to approach. This will make the dating much easier and will prevent you from doing too many low probability sets to nowhere.
If all else fails, there is a large influx of tourists coming in and out so you may be able to hit it off with a fellow traveler under the guise of anonymity and adventure.
Conclusion on Estonian Women
Estonia is a small country with pretty attractive girls. It's a well-known tourist destination and girls are savvy to foreigners, but can still be friendly and open if they like you. Staying long term will pretty much suck you into the social circle atmosphere, while short trips will give you a taste of a small country that's been on a lot of people's minds. Assuming you have game and don't give off a desperate pussy hound vibe, Estonia may be worth the shot.
Interested in more dating guides to the Baltics? Read our comprehensive guide to dating Latvian Women.